Application/
​planilla

Upcoming Retreats

Boys: February 15-17
Ages: High school students ages 14-18.
This retreat will take place at Cursillos De Cristiandad.
16250 SW 112th Ave, Miami, FL 33157
It begins on Friday, February 15th, at 7:00 pm and ends with a closing mass on Sunday, February 17th, at
4:30 pm.
​The cost for the weekend is $70.00 p/p. For more information contact us at (305)- 757-6241


save your spot on the next retreat!

If you prefer to pay in advance with a check (addressed to 'Encuentros Juveniles') please send it along with your application to our office:

9401 Biscayne Blvd.,

Miami Shores, FL. 33138.

---

PACKING LIST:

Casual Clothes

3 shirts (minimum)
3 pants or sweatpants (minimum) - ​LADIES keep in mind that you will be entering the chapel throughout the weekend so PLEASE try not to wear shorts.

More formal wear for mass
A sweater or jacket (it may get cold especially at night)
Underwear and socks (enough for 3 days)
A pair of comfortable shoes (crocs and flip flops are also acceptable)
Toiletries (you will be given time for 2 showers throughout the weekend, Saturday afternoon and Sunday before mass)

Towel
Soap
Shampoo/Conditioner
Toothbrush/Tooth paste
Deodorant
We recommend bringing flip flops to shower with

Pillow/Bed linens (for a twin size bed)
Powered by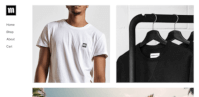 Create your own unique website with customizable templates.